VMware – Vsphere Training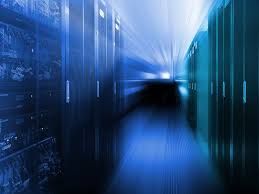 This hands-on training course explores the installation, configuration, and management of VMware vSphere of, which includes VMware ESXi / ESX and VMware vCenter Server. Upon completing this course, you can write the exam to become a VMware certified professional. The course is based on ESXi 4.0, ESX 4.0 and vCenter Server 4.0.
At the end of the course, you need to get an idea of ​​the functionality of VMware vSphere
Install and configure ESX
Install and configure vCenter Server
Configure and manage ESX networking and storage using vCenter Server
Deploy and manage virtual machines
Manage user access to the VMware infrastructure
Increase scalability using vCenter Server
Monitor resource usage using vCenter Server
Apply patches using VMware vCenter Update Manager
Manage higher availability and data protection using vCenter Server Best practices and lab exercises areinterspersed throughout the course.
Section 1 : Course Introduction

Section 2 : Introduction to VMware Virtualization

Discussion of virtualization and vSphere components

Section 3 : Configuring ESXi/ESX

Configuration of ESXi and ESX

Section 4 : Installing and Using VMware vCenter Server

Install and configure vCenterServer, and use the VMware vSphere Client to manage vCenter Serverinventory hierarchie

Section 5: Networking

Configuration of vNetwork standard and distributed switches, network connections, and port groups

Section 6 : Storage

Storage management technologies

Section 7 : Virtual Machines

Deploy virtual machines using templates, VMware vCenter Converter, Guided Consolidation
Modifying, managing, and migrating virtual machines

Section 8 : Access Control

Controlling user access through roles and permission

Section 9 : Resource Monitoring

Workload assessment, monitoring using vCenterServer

Section 10 : Scalability

VMware VMotion migrations
Setup of resource pools and VMware Distributed Resource Scheduler cluster

Section 11 : High Availability and Data Protection

Setup of a VMware High Availability cluster
Backup and recovery of virtual machines using VMware Data Recovery

Section 12 : Configuration Management

Patching using vCenter Update Manager

Section 13 : Installing ESX

Installation of ESX
Internship for BTech, MTech, MCA, BCA, Bsc, B.Com, M.Com, MBA Students
Duration: 1 Week to 6 Months
Internship Training on real projects
Training / Internship by Experienced Professionals
Online / Live / Direct Classes
Eligibility Criteria
Plus two/Degree/Diploma
Passion on Networking