Internship for Students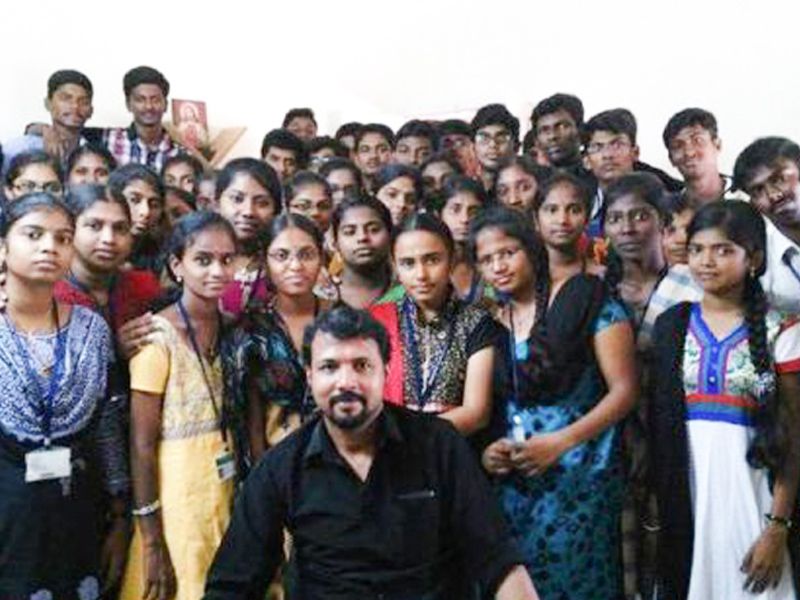 Software companies have the colossal necessity for Engineering, MCA, BCA, and Diploma graduates and presently there is a deficiency of technically qualified software professionals to fill these positions. The internship will help you to bring commitment and help you for the fulfillment of objectives. Candidates passing out of colleges are not readily employable because they are not technically efficient to handle current technologies used in different companies.
Cyberoid Technologies, Cochin provides the advanced software courses, summer internships, an internship in digital marketing, cloud computing internship, internship certificates on latest technologies with on the job training to make the candidate easily employable and gives all kind of assistance for placement in Software Companies. Our internship guidance will help you to understand your interest and professional growth expectation. Being our intern you will be able to know about the latest technology updates and career opportunities in Web Designing and Development, Digital marketing/ SEO, Software Development. Doing an internship workshop will help you for a good start in its career and be selective of your professional needs.
Our professional team of developers and trainers provide guidance and assistance for completing the projects. Candidates get exposure on the latest technologies by doing software projects and web app development projects in real time projects, payroll systems project, online recruitment software, library management system project, student management system software, digital encryption system project, smart card management software,online restaurant ordering system, online shopping websites development, online insurance websites and software etc which make them capable of handling project requirements in future jobs. To join our internship programs, contact us.
Internship in Java/Android
Get the real-time experience of working on Java development projects through our live project training program. The technology we are using for mobile app developing the live project is strictly Java with JSP for the students who need academic projects. They have to make their career in the right direction and our Project on iPhone training, Client server application, Database application, iPhone advance training course we assist our students.
Internship in Php/Asp.Net
Being in the software development field, we always found a real dearth of programs in the job as a part of internship training of final year students, we offer live-work environment to deliver the platform of Php, ASP.NET live projects. Engineers at Cyberoid have so far conveyed a wide cluster of PHP advancement administrations for the different enterprises and have confronted the desires of the customers around the globe.
Internship in Kochi
We trained Engineering, MCA, BCA and Diploma graduates from different engineering colleges in Ernakulam, Kollam, Thrissur, Kottayam, Trivandrum, etc. Our students get placed in various MNC like Wipro, Infosys, CTS and other clients from Infopark and Technopark.
Internship for Engineering students
Live Projects for M TECH, B TECH, MCA Final Year Students who want to speed up their technical skills and proficiencies into the real-time development environment. This built to address the requirement of Live Project training for the students of Final semester BE in Computer/IT, MCA, MSc IT. Our aim is to make expert programmers technically fit from their scattered knowledge of their college syllabus.
Internship Training Certificates
Our well qualified and experienced team of trainers and developers provide guidance and assistance for completing the projects. Students get exposure to projects based on the latest technologies which make them capable of handling project requirements in future jobs. Internship experience certificate will be provided at the time of relieving.
List of Projects for Internship Program
Students who enrolled in the program get to work on real time projects. Our collection of abstracts & ideas which are compiled by professionals in the industry. Day-by-day more projects are being added into the system. Payroll System, Online Recruitment, Library Management, Hotel Management, Online Restaurant, Online Shopping, Student Management, Digital Encryption System, Card Management & More.
List of Colleges
Adi Shankara Institute of Engineering and Technology, Kalady(Abdul Kalam Technical University)
KMAE Engineering College, Edathala(Mahatma Gandhi University)
Thiruvallavur College of Engineering Technology, Tamil Nadu(Anna University)
Government College of Engineering Kallooppara, Pathanamthitta(Cochin University)
Viswajyothi College of Engineering and Technology, Muvattupuzha(M. G University)
Nehru College of Engineering and Research Centre, Thrissur(University of Calicut)
Kannur University
Thejus Engineering College, Thrissur(University of Calicut)
Jyothi Engineering College, Thrissur(University of Calicut)
Excel college of Engineering, Tamilnadu(Anna University)
Sahrdaya college of engineering, Kodakara (Calicut University)
Jyothi college of engineering, Cheruthuruthy (Calicut University)
Malabar college of engineering & Technology, Thrissur (Calicut University)
IES college of engineering, Chittilappilly (Calicut University)
Thejus college of engineering, Vellarakkad (Calicut University)
Holy Grace Engineering College, Mala (Calicut University)
SCMS Engineering College, Cochin (M. G University)
Rajagiri Engineering College, Kakkanad (M. G University)
Internship for BTech, MTech, MCA, BCA, Bsc, B.Com, M.Com, MBA Students
Duration: 1 Week to 6 Months
Internship Training on real projects
Training / Internship by Experienced Professionals
Online / Live / Direct Classes
Eligibility Criteria
Plus two/Degree/Diploma
Passion on Technologies.