Industrial Visit / Tour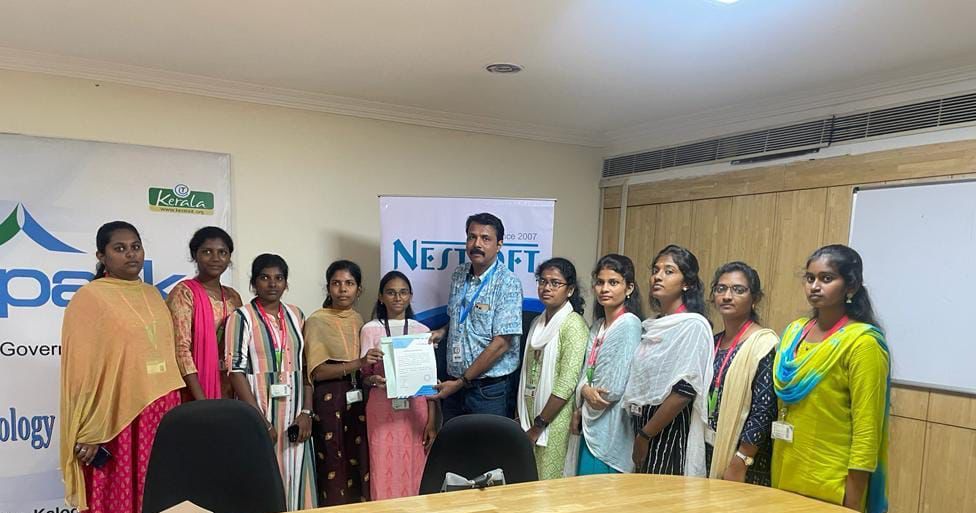 The industrial visit has its own particular need in the career of an understudy who is seeking a professional degree. It is represented as a part of a college syllabus, for the most part, found in engineering/MBA courses. Goals of the Industrial visit is to provide understudies or candidates with an insight with respect to internal tasks of organizations. We know, theoretical knowledge is insufficient for making a perfect professional. With a goal to go beyond academics, the industrial visit provides the candidate with a practical viewpoint or knowledge about the work. It will provide for Btech, MCA, Mtech, diploma, BSc students a chance to learn practically through communication with the official employee of the organization and working methods they are using.
Industrial tours give students and candidates the exposure to current work practices instead of conceivable theoretical knowledge. It provides an astounding chance to connect with enterprises and handle more about practical methods and techniques used while working. Industrial tours are organized by universities to understudies with a goal of giving students the functional opportunity in various divisions like IT, manufacturing and administrations, marketing and finance. Industrial visit ties industrial knowledge with theoretical knowledge. Industrial working opportunities are given to the students while industrial visits. Many batches of B.tech, MCA, Diploma, BSc students from various engineering colleges, institutes and universities inside and outside Kerala visited our Ernakulam based company for the part of their industrial visiting tours. Around 2000 students from Cochin, Trivandrum, Calicut, Trichy, Salem, Coimbatore, Chennai attended. We provide a seminar on the topics which are mentioned below. We do recruitment for software companies in Technopark, Infopark, Startup Village, Cochin, Chennai, Mumbai, Bangalore and other reputed software companies inside and outside Kerala. If you are interested in arranging an Industrial Visit in Kochi best IT company, Cyberoid Technology (Training division of NestSoft) can be a good option for a visit.
How to find a job?
Seminar on New Technologies
What is the importance of their project to find a Job?
Internship Project Tips
List Of Colleges Attended Industrial Visit
Adi Shankara Institute of Engineering and Technology, Kalady(Abdul Kalam Technical University)
KMAE Engineering College, Edathala(Mahatma Gandhi University)
Thiruvallavur College of Engineering Technology, Tamil Nadu(Anna University)
Government College of Engineering Kallooppara, Pathanamthitta(Cochin University)
Viswajyothi College of Engineering and Technology, Muvattupuzha(M. G University)
Nehru College of Engineering and Research Centre, Thrissur(University of Calicut)
Kannur University
Thejus Engineering College, Thrissur(University of Calicut)
Jyothi Engineering College, Thrissur(University of Calicut)
Excel college of Engineering, Tamilnadu(Anna University)
Sahrdaya college of engineering, Kodakara (Calicut University)
Malabar college of engineering & Technology, Thrissur (Calicut University)
IES college of engineering, Chittilappilly (Calicut University)
Thejus college of engineering, Vellarakkad (Calicut University)
Holy Grace Engineering College, Mala (Calicut University)
SCMS Engineering College, Cochin (M. G University)
Rajagiri Engineering College, Kakkanad (M. G University)
Sri sakthi Institute of Engieering and Technology, Coimbatore
sri Krishna College of Technology, Coimbatore
Saveetha University , Chennai
Ponjesly College of Engineering
V.P.M.M Engineering College, krishnankovil
North Malabar Institute Of Technology, Payannur
University College Of Engineering, Tindivanam
S.Veerasamy Chettiar College of Engineering, Thirunalvelli
College of Engineering, Aranmulla
Mohamad Sathak engineering College, Ramanathapuram
Vels University, Chennai
Viswajyothi College of Engineering and Technology, Vazakullam
Jyothi Engieering College, Thrissur
Sree Buddha College of Engieering, Pattoor
College Of engineering, Kallupara, Thiruvalla
College of Enginering, Adoor
Muthoot Institute of Technology and Science
Federal Institute of Science and Technology
Vedavyasa Institute of Technology
Pope John Paul College, Pondichery
Rajeev Gandhi College, Pondichery
Stelle Marys College of Engieering, Kanyakumari
K G I S L Institute of Technology, Coimbatore
Dr NGP Institute Of Technology, Coimbatore
Bannari Amman Institute of Technology, Coimbatore
Govement College of Engineering, Thanjavur