Corporate Training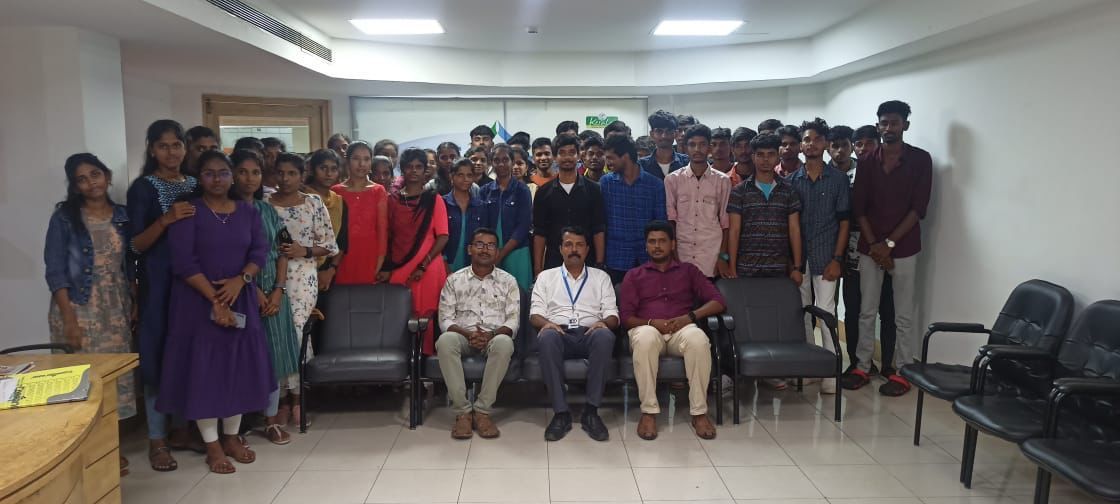 Corporate training refers to the training offered to the workforce of companies by corporate training companies in order to overcome the skill requirements in the company and also accelerate the process of making the employees more productive, which is normally around 3-5 years of professional experience and a lot of expenses, and also much more beneficial to the company. Cyberoid (a division of Nestsoft Technologies) is the top corporate training institute in Kochi. We offer a wide range of training for companies to choose from as per their requirement. This training can help you to develop a skilled and knowledgeable workforce in the field of your business and also boost it considerably. It helps to make your employees more confident in what they do and also work to their maximum potential.
Corporate Trainings offered:
Asp.net MVC Training At Company
Asp.net MVC is an open-source framework used to make web applications. Companies can build their complex applications with ease using this framework. It is fast and inexpensive to use. A workforce trained in Asp.net MVC can build secure and reliable websites with up-to-date technologies, less coding and varied languages. We offer Asp.net MVC training for employees with live projects. Practical and theory sessions are provided in order to get a more detailed understanding. Our training mainly focuses on how to build web applications with ease while also saving a lot of time and cost for your company.
Php / Mysql / Framework For Corporates
PHP is a scripting language used for web development. MySQL is a database for websites that run on PHP. Both PHP and MySQL are open source and hence highly beneficial and cost reducing for enterprises. They are also easy to manage, fast and can be run on various platforms. Employees trained in PHP/MySQL can significantly save money and time and also develop stable and quality applications for the enterprise. Cyberoid (a training division of Nestsoft Technologies) offers a systematic and detailed course in PHP/MySQL for employees. We help to develop their skills in the field from a beginner level to an advanced PHP developer level.
SEO / Digital Marketing Corporate Training Providers
Search Engine Optimisation is one of the most useful skills required in a company. It can help to develop the popularity of a company and increase its business greatly. Employees trained in SEO can increase the visibility of the company in search results and also bring more business to the company. This can allow companies to avoid using services like PPC and save a lot of money. Cyberoid (a training division of Nestsoft Technologies) is the top SEO/Digital Marketing training center with years of experience. Our training helps employees learn how to make their company websites among the top search results and market it through various technologies digitally.
Python Django / ML For Developers
Python is a programming language that is high level and general purpose. It can be used to make web and desktop applications, perform financial calculations and much more. Django is a Python framework that allows rapid development. Employees trained in Django will be able to complex applications with ease. Our training teaches employees how to program any type of applications using Python Django and perform many other tasks with it. We train employees on how to use the wide range of options in Django for building applications as per the companys requirements.
Java Course Corporate Training
Java is a programming language used to develop high-level, cross-platform and secure programs. It can be coded in the English language instead of using a numeric code. A workforce trained in java can produce reliable and high-security programs with ease. Cyberoid (a training division of Nestsoft Technologies) is the best Java training institute in Kochi. Our training helps employees learn all the principles and techniques in Java. We can help to develop the skills of the employees in both basic and advanced Java editions. With this training, employees can easily switch from C++ to Java for a better experience.
Web Design / Wordpress For Trainers
Web design is the process of developing a website. It includes changing the appearance and various aspects of a website. Employees with training in web designing can easily design any kind of website from scratch. Our training helps employees to learn how to change layouts, colors, content, font, images and more of a website in the making. We coach employees using HTML5, Bootstrap, Dreamweaver, CSS, Jquery, JavaScript and other such applications. This will allow employees to design websites, edit them and upload them online for their companies.
Android Course For Corporate Training Programs
Android operating system is the most widely used operating systems on mobiles, tablets, and other devices. Android developing involves developing applications that run on this operating system. An employee learning Android development has to understand the various practices and patterns of the Android platform. Cyberoid (a training division of Nestsoft Technologies) can help employees do that with coaching from experienced Android developers at our institute. In this training, trainees will learn how to develop quality, high-performance Android applications or enhance pre-existing applications for their company.
IPhone (iOS) Course Certification
iPhone app development is the process of developing applications to be used on iOS-powered devices. A workforce trained in iPhone development can successfully design and develop a fully functioning iPhone application with ease. Our training helps employees learn all the basics of iPhone app development and get a clear understanding of the programming languages used for it. Our experienced iPhone/iOS developers teach students through on-the-job training and live projects. Once the training is completed, employees can easily develop all types of iPhone apps as per the company requirement.
Hardware / Networking Corporate Training Institutes
Hardware consists of the physical components of a computer. Networking is what allows different computers to communicate with each other by exchanging data. Cyberoid (a training division of Nestsoft Technologies) in Kochi offers beginner to master level courses in hardware and networking for employees to expand their skills as per company requirements. Our training focuses on teaching employees CCNA, CCNP, MCSE, and MCSA. Our experts in hardware and training help employees understand through a live demonstration of routers and switches and other such in-depth practical classes.
Software Testing
Software Testing is a process used to understand how well a software application performs and whether it gives the expected results. It helps to identify any defects in the product and whether it is fully functioning. Employees trained in software testing can help to prevent their companies from releasing faulty applications and help them check the quality and functionality of the product with ease. Our training includes teaching the employees various methods of testing applications and detecting faults within them. The employees will also be able to form an effective tester team for the company once the training is complete.
MeanStack
MEAN Stack is a collection of open-source Javascript software used to build web applications. Employees taking this course will be trained to develop their Javascript skills and all the technologies involved in MEAN Stack (MongoDB, ExpressJS, AngularJS, and Node.js). Companies with a workforce skilled in MEAN Stack can do rapid development of applications. Cyberoid (a training division of Nestsoft Technologies) offers MEAN Stack training which mainly focuses on all the options of NoSQL database technology, JavaScript, HTML, and CSS.
Internship for BTech, MTech, MCA, BCA, Bsc, B.Com, M.Com, MBA Students
Duration: 1 Week to 6 Months
Internship Training on real projects
Training / Internship by Experienced Professionals
Online / Live / Direct Classes