Online Training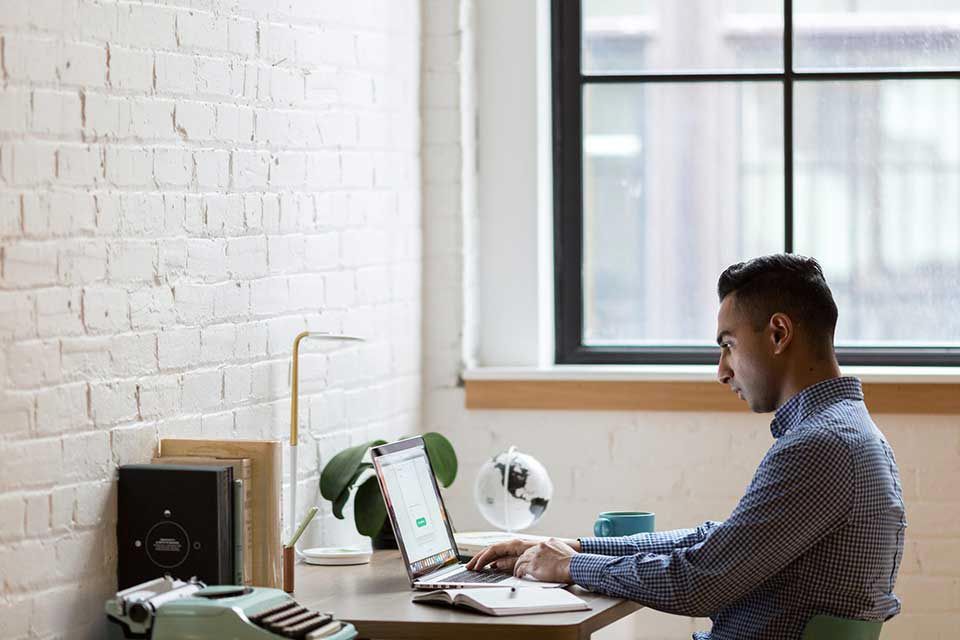 Online Training is training done through the web. Cyberoid (a training division of Nestsoft Technologies) provides online training in various courses at any time and anywhere at your convenience. Students can opt for lessons through various apps and websites like Skype, Botim, and zoom.us. Online internships and projects are also provided for students looking for good training in areas they are not familiar with. Many students from Australia, Canada, Gulf countries and other parts of the world have attended our online training from their homes and completed it successfully with satisfaction. We also provide an experience certificate on completion. Our courses are top notch and easy to follow with detailed explanations, practical and theory classes and doubt clearing sessions.
Trainings offered:
Asp.net MVC
Asp.net is an open-source web application framework which is used for developing user interfaces. It can be used to develop important parts of web and desktop applications. Our training helps the students to understand how to develop UIs, decouple different parts of an application, and other ways of using asp.net effectively in application development. The course includes topics like ASP.NET Core(5 RC1) and middleware, ASP.NET Core SDK and tooling, multi-project solutions, review, logging, and diagnostics.
Php / Mysql / Framework
PHP is an open-source programming language used for web development. MySQL is a database that uses Structured Query Language (SQL). Both together are cross-platform. Cyberoid (a training division of Nestsoft Technologies) was the first to introduce Php MySQL training locally and have proven to be effective in helping students master concepts like Php and Mysql. We aim at teaching students how to develop web applications with ease and become advanced programmers using Php MySQL. Our experts with years of experience have developed easy methods to help you understand the techniques involved in PHP and MySQL.
SEO / Digital Marketing
SEO is the process of increasing the visibility of the websites and making it show up in search results of certain keywords on popular search engines like Google, Yahoo, and Bing. Digital marketing is the process of marketing products, services and websites through various technologies digitally. Learning this course can boost your resume and help you earn more. This course requires the knowledge of experienced developers and our institute provides that at your convenience. We are the top SEO training company in Kochiand have developed a lot of popular websites and produced many successfully placed students.
Python Django / ML
Python is an object-oriented programming language used for web development, GUI application development, data analysis, numeric application and more. Django is a framework that runs on Python and is mainly used for rapid development. ML is a general programming language with compilers and theorem provers. Cyberoid (a training division of Nestsoft Technologies) provides Python Django and ML training through live projects. Our experienced professionals provide hands-on tutoring with advanced coaching and doubt clearing sessions at an affordable cost.
Java Course
Java is a programming language used for developing applications that can run on different operating systems like Linux and Windows. It can also be used in web development for some functions. Our training teaches students how to use Java to build software like games and shopping cart applications and more. We focus mainly on OOP concepts and fundamentals, HTML, CSS, JQuery and more. Our experienced consultants provide beginner to advanced coaching in Core Java and J2EE. Students can get a thorough understanding of how to develop Java applications and integrate Java into websites.
Web Design / Wordpress
Web designing is the process of designing websites from scratch while also focusing on its various aspects like layout, design, content, image and more. It also involves hosting the website and learning how to manage and update it. Cyberoid (a training division of Nestsoft Technologies) is the best web designing training institute in Kochi. We can help beginners in the topic to become advanced web designers and teach them tips and techniques on how to program using software like HTML5, CSS, Bootstrap, and Dreamweaver.
Android Course
Android development is the process of developing applications that run on the Android operating system. Android is the most popular OS for mobile, tablet and other such devices. It is also used for running new and emerging technologies which are only in the development stage. Our training helps students learn how to program for these innovative technologies and develop all kinds of Android applications to cater to the needs of the market or develop their own app ideas. We teach using software like Android Studio and Eclipse to provide our students with well-planned courses to develop their skills.
IPhone (iOS) Course
Iphone is one of the most popular phones in the world and uses an exclusive OS called iOS. All Apple products use iOS. Developing applications for the iOS platform is called iPhone (iOS) development. Cyberoid (a training division of Nestsoft Technologies) is a pioneer in iPhone development. Our experts provide the best study materials and well-structured tutorials for effective learning. We teach using Xcode, Cocoa, Touch and other software to make the students qualified iOS developers. We also provide iPhone certification to help the students kickstart their career or grow it further.
Hardware / Networking
Hardware is the physical components of the computer like keyboard and mouse. Networking is what allows different computers to exchange data with each other. We provide training in CCNA, CCNP, MCSE, and MCSA. We teach CCNA (Cisco Certified Network Associate ) in Routing and Switching and CCNA safety. Our highly skilled experts use actual routers and switches in CISCO, VMware and other software programs to demonstrate all the concepts in networking. Students can get a good understanding of all the options and decided what to pursue in the vast field of networking.
Software Testing
Software testing is a process used to find the quality and functionality of an application. It is necessary to do this in order to make sure that it meets all the requirements of the app and is completely error-free. A tested app can perform up to its expectations and give satisfactory results. Cyberoid (a training division of Nestsoft Technologies) provides easy-to-follow, useful tutorials to make sure that students understand the importance of software testing, how they can use different methods to test apps and make necessary modifications to enhance its performance. We mainly focus on improving and enhancing testing skills in SDLC.
MeanStack
MEAN stack is MongoDB, Express.js, AngularJS, and Node.js. It is a collection of Javascript software used to build dynamic websites and develop web applications with ease. Our training helps students understand how to use Javascript to develop various applications and become a professional Mean stack developer. HTML and CSS are also taught within our MeanStack course. Our experienced developers teach using both theory and practical sessions. We use live projects to coach students with hands-on experience.