MCSA Training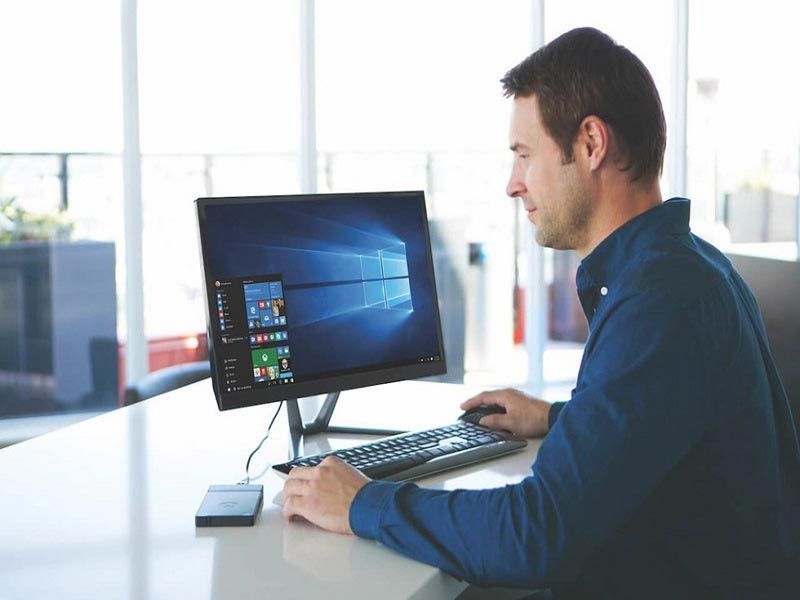 MCSA or Microsoft Certified Solutions Associate is a type of certification provided by Microsoft for IT professionals who have passed through official vendor-issue exams. MCSA certifications, IT appointment, and help benchmark for skill evaluation in promotion decisions is a reliable industry standard for measuring the ability of products to Microsoft. Whether you intend to make an official exam or take an MCSA certification training course will enable you to have IT skills. In addition, an MCSA training course will provide instructions on legacy systems.
By assuring a specific experience associated with the network and system administrator, MCSA provides a competitive IT professional to a business environment that is constantly changing today. These certificates will be given to identify qualified individuals who are qualified to ensure their work. MCSA (Microsoft Certified Solutions Expert) is your way to become an MCSE.
Eligibility
Before this certification an ordinary MCA candidate must have an IT experience of six to 12 months. To get MCSA, you need a three-core exam and an elective exam. You can take a test that costs $ 125 for Prometric or via test centers, and 150 minutes to complete it. As a result of Microsoft's new scoring policy, you will receive only a pass / fail grade. Many of us are unhappy because this does not help us to determine weak areas if we fail, so we recommend that you make every effort to ensure that you pass the first time.
Benefits
This certification is intended to enhance your Windows Server 2016 key skills by cutting IT costs and helping to increase the value of the business.
Those in the technical certification can take MCSA certification for those who wish to renew their expertise in core technology.
When you complete MCSA training, you will get a tag as an expert in your related subject. You will be able to train more possibilities with networking opportunities.
Microsoft Certification itself is a subject of respect. Such certification will add to your peers 'and colleagues' value and allow them to take a different stand.
MCSA recognizes the certification industry and uses professionals to work around the world.
Microsoft Certified Partner
We provide practical training in Microsoft Certified Solutions Associate.
Best Microsoft certification course training.
Our professional program can help you become an expert in Microsoft Certified Solutions Associate.
Our training is for corporate, students to help them to start their career.
On job training with 100% placement assistance
We provide advanced theoretical and practical knowledge in handling projects.
Rs. 2,500/- Onward (Duration: 1 Week onward)
Internship for BTech, MTech, MCA, BCA, Bsc Students
Rs. 25,000/- (Duration: 200 Hrs, upto 3 Months)
Internship Training on real projects
Rs. 40,000/- (Duration: 3-4 Months)
Internship Training on real projects with Job Guarantee
Windows Server 2008 Active Directory,Configuring: Configuring DNS for Active Directory
Configuring zones
Configuring DNS server settings
Configuring zone transfer and
Replication
Configuring the AD infrastructure
Configuring a forest or a domain
Configuring trusts
Configuring sites
Configuring AD replication
Configuring the global catalog
Configuring operation masters
Configuring additional AD server roles
Configuring AD Lightweight Directory Services (AD LDS)
Configuring AD Rights Management Service (AD RMS)
Configuring read-only domain controller (RODC)
Configuring AD Federation Services (AD FS)
Configuring and maintaining AD objects
Automate creation of AD accounts
Maintain AD accounts
Create and apply Group Policy objects(GPOs)
Configure GPO templates
Configure software deployment GPOs
Configure account polices
Configure audit policy by using GPOs
Maintaining the AD environment
Configuring backup and recovery
Perform offline maintenance
Monitor AD
Configuring AD Certificate Services
Install AD Certificate Services
Windows Server 2008 Network Infrastructure, Configuring: Configuring IP Addressing and Services
Configuring IPv4 and IPv6 addressing
Configuring Dynamic Host Configuration Protocol(DHCP)
Configuring routing
Configuring IPsec
Configuring Name Resolution
Configuring DNS Server, Configuring DNS zones
Configuring DNS records, Configuring DNS replication
Configuring name resolution for client computers
Configuring Network Access
Configure remote access
Configure Network Access Protection (NAP)
Configure network authentication
Configure wireless access
Configure firewall settings
Configuring File and Print Services
Configure a file server
Configure Distributed File System (DFS)
Configure shadow copy services
Configure backup and restore
Manage Disk Quotas
Configure and monitor print services
Monitoring and Managing a Network Infrastructure
Configure Windows Server Update Services (WSUS) server settings
Capture performance data
Monitor event logs
Gather network data
Windows Server 2008 Application Infrastructure, Configuring:Deploy Servers
Deploy images by using Windows Deployment Services
Configure Microsoft Windows Activation
Configure high availability
Configure storage
Configuring Terminal Services
Configure Windows Server 2008 Terminal Services RemoteApp (TS RemoteApp)
Configure Terminal Services Gateway
Configure Terminal Services load balancing
Configure and monitor Terminal Services resources
Configure Terminal Services Licensing
Configure Terminal Services client connections
Configure Terminal Services server options
Configuring a Web Services Infrastructure
Configure Web applications
Manage Web sites
Configure a File Transfer Protocol (FTP) server
Configure Simple Mail Transfer Protocol (SMTP)
Manager Internet Information Services (IIS)
Configure SSL security
Configure Web site authentication and permissions
Configuring Network Application Services
Configure Windows Media Server
Configure Digital Rights Management (DRM)
Configure Microsoft Windows SharePoint Services server options
Configure Windows SharePoint Services e-mail integration.