CCNA CISCO Certification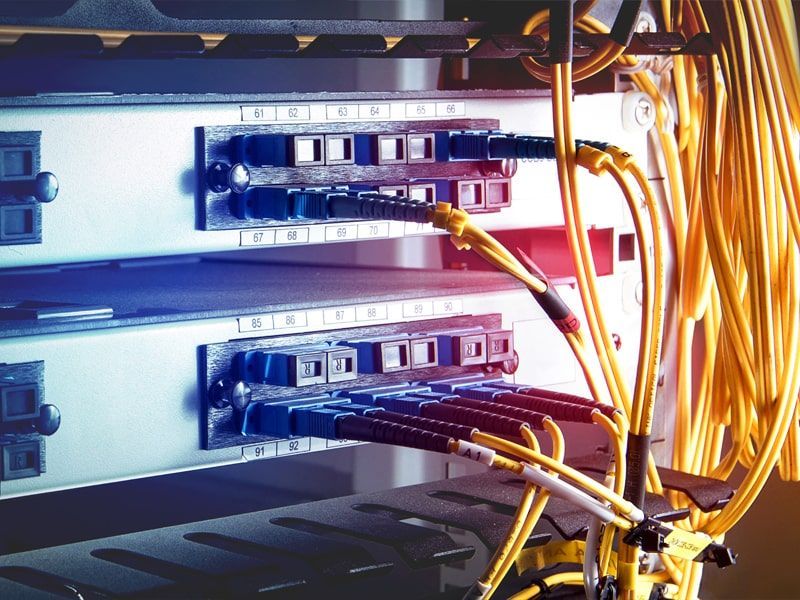 Cisco Certified Network Associate (CCNA) provides the ability to install, configure, operate, and troubleshoot the medium sizing route and switch networks, implementing and verifying the connections to remote sites in a WAN. CCNA curriculum includes the basic habit of security threats, wireless networking ideas, terminology, and performance-based performance. Cisco Certified Network works as an associate-rounding and swing network applications from the bottom of the network and provides detailed networking ideas and expertise for the applications.
Ccna Routing and switching, networking provides extensive coverage of subjects, enables them to develop advanced applications and services, practice experiences, and develop career paths. This new curriculum includes the use of these protocols (but not limited to): IP, Enhanced Insight Gateway Routing Protocol (EIGRP), Serial Line Interface Protocol Frame Relay, Routing Information Protocol Version 2 (RIPv2), VLANs, Ethernet, Access Control Lists (ACLs ). There is no precaution for CCNA RS certification.
Benefits of CCNA Training
Cisco Certified Network Associates is a Cisco Certified Network Associates. The certificate confirms the ability of the professional to understand, configure, operate, configure, and adjust mechanical switched and rounded networks, and includes testing and execution of connections through remote sites using WAN.
Although the CCNA certification is an early term certificate, it still attracts certificate holders: ensuring one's special technical skills, and professionally dependent on professional franchise
Ccna People who have been certified will offer better opportunities to acquire consistent job positions infamous IT companies.
CCNA produces a solid, well-rounded network engineer. Completing the certification process gives you a certificate, which helps areas with the power to operate the route and switched networks at many levels.
Rs. 2,500/- Onward (Duration: 1 Week onward)
Internship for BTech, MTech, MCA, BCA, Bsc Students
Rs. 25,000/- (Duration: 200 Hrs, upto 3 Months)
Internship Training on real projects
Rs. 40,000/- (Duration: 3-4 Months)
Internship Training on real projects with Job Guarantee
Eligibility for CCNA Training
The CCNA is the first step in the Cisco certification, which does not have any pre-existing system. Any person from a technical or nontechnical background can take the exam. You can change CCNA routing and switch as joint exams. Examination Number: 200-120 or Two Exams: ICND1 (Cisco Networking Devices Partner 1) Integration Number: 100-101, ICND2 (Cisco Networking Devices Part 2 connects with each other) No: 200-101. But CCNA routing and switching training is advised to learn, so you can easily understand the concept of other associate-level certifications.
Cisco Partner
CCNA ( Routing and Switching) certified proffessionals training classes
We provide practical training in CCNA ( Routing and Switching).
Best CCNA ( Routing and Switching) certification course training.
Training on Pratical Sessions with Individual Attention
Our professional program can help you become an expert in CCNA ( Routing and Switching).
Our training is designed for corporate marketers and students to help them to grow their career.
Our experienced employees teach using with pratical classes instead of the regular classroom model.
We provide advanced theoretical and practical knowledge in handling projects.
100% Placement Assistance with 100% Placement Record
Network Fundamentals
ISO/OSI Reference Model and TCP/IP Model.
Describe the impact of infrastructure components in an enterprise network. (Firewalls, Access points , Wireless controllers)
Describe the effects of cloud resources on enterprise network architecture
Basic virtual network infrastructure.
Network topologies. (Star ,Mesh, Hybrid)
Configure, verify, and troubleshoot IPv4 addressing and subnetting.
Configure, verify, and troubleshoot IPv6 addressing.
LAN Switching Technologies
Switch working.
Troubleshoot interface and cable issues (collisions, errors, duplex, speed).
Spanning Tree Protocol,PVST+ and RPVST+.
Configure, verify, and troubleshoot VLANs (normal/extended range), Intervlan Routing.
Configure, verify, and troubleshoot interswitch connectivity (Trunk ports).
Configure, verify and troubleshoot STP related optional features (Portfast and BPDU Guard).
Configure, verify, and troubleshoot (Layer 2/Layer 3) EtherChannel.(Static ,PAGP ,LACP)
Routing Technologies
Basic Routing concepts, Static Routing, Dynamic Routing, Default Routing.
Routing Protocols
Rip, Rip v2 for Ipv4 and Ipv6.
Ospf for Ipv4 and Ipv6 and Eigrp for Ipv4 and Ipv6.
Troubleshoot basic Layer 3 end-to-end connectivity issues.
Interpret the components of a routing table (Prefix, Network Mask , Next Hop, Administrative Distance,Metric, Gateway of last Resort)
WAN Technologies
Configure and verify PPP and MLPPP on WAN interfaces using local authentication.
Configure, verify, and troubleshoot GRE tunnel connectivity.
Describe WAN topology options.
Describe WAN access connectivity options.
Describe basic QoS concepts.
Infrastructure Services
Describe DNS lookup operation.
Configure and verify DHCP on a router.
Configure, verify, and troubleshoot basic HSRP.
Configure, verify, and troubleshoot inside source NAT.
Infrastructure Security
Configure, verify, and troubleshoot port security.
Describe common access layer threat mitigation techniques.
Configure, verify, and troubleshoot IPv4 and IPv6 access list for traffic filtering.
Configure, verify, and troubleshoot basic device hardening.
Describe device security using AAA with TACACS+ and RADIUS.
Infrastructure Management
Configure and verify device-monitoring protocols.(SNMP, SYSLOG)
Configure and verify device management.
Configure and verify initial device configuration.
Perform device maintenance.
Password recovery and configuration register.
Use Cisco IOS tools to troubleshoot and resolve problems.
Describe network programmability in enterprise network architecture.