CCNP Training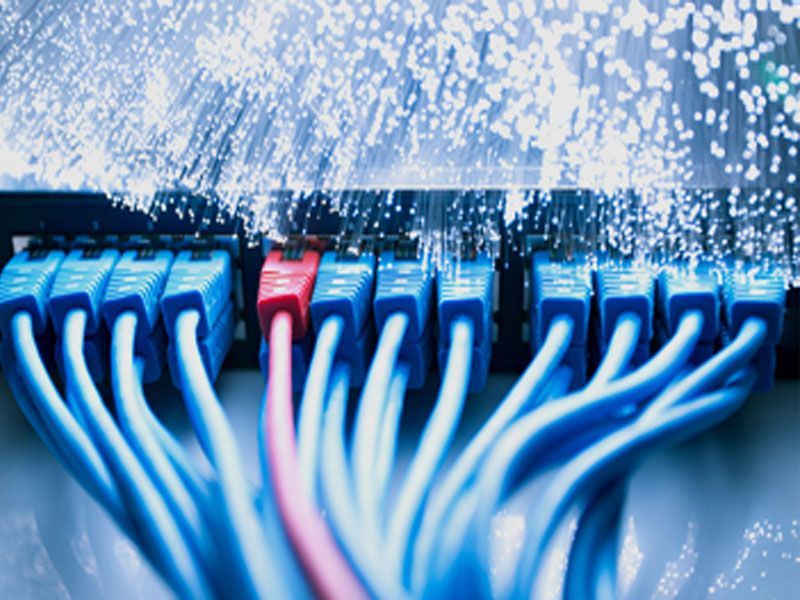 The Cisco Certified Network Professional (CCNP) Routing and Switching Training Center provides implements, checks, and solves Cisco Certified Network Professional (CCNP) routing and switching certification and enhances advanced security, voice, wireless and video solutions. The CCNP Routing and Switching Certification is ideal for at least one year of networked experience and is willing to work independently in their innovative network solutions.
CCNP helps students plan, perform, secure, care for and combine integrated enterprise networks with the knowledge and skills needed to troubleshoot. The CCNP syllabus was designed to reflect the skills and responsibilities associated with professional level work, such as network engineer, system engineer, network support engineer, network administrator, network consultant, system integrator, etc.
Benefits
CCNP Routing and Switching succeeded with the skills needed in enterprise rolls such as network engineers, support engineers, system engineer or network technicians.
Routing and Switiching Protocol knowledge from this certification is equally relevant to today's physical networks and tomorrow's virtualized network operations, ensuring this permanent source.
Examination of CCNP IP Routing (ROUTE 300-101) is a 120-minute qualifying exam with 50-60 questions for Cisco CCNP CDNP certificates. The exam certifies Knowledge and Skills of Candidates who passed ROUTE 300-101 exam.
These are certified in implementing the best and safest Cisco Router that can connect to large IP addressing and routing on computers, vans, and IPv6.
The exam also has a very safe routing solution for branch offices and mobile workers.
We provide practical training in CCNP (Routing and Switching).
CCNP certified proffesionals sections
Our professional program can help you become an expert in CCNP (Routing and Switching).
Our training is designed for corporate, students to help them to grow their career.
Training on Pratical Sessions with Individual Attention with 100% Placement Assistance
We provide advanced theoretical and practical knowledge in handling projects.
100% Placement Record Till Date
Eligibility
Essential Requirements: You must first retain a valid CCNA or any CCIE designation.
You must pass all three exams before implementing Cisco IP Routing (ROUTE), Cisco IP-switched networks (SWITCH), Troubleshooting and Handling of Cisco IP Networks (TSHOOT).
The exam is two hours and 200 $.More CCNP certificates are available for specific tracks, such as wireless, data center, and security.
Rs. 2,500/- Onward (Duration: 1 Week onward)
Internship for BTech, MTech, MCA, BCA, Bsc Students
Rs. 25,000/- (Duration: 200 Hrs, upto 3 Months)
Internship Training on real projects
Rs. 40,000/- (Duration: 3-4 Months)
Internship Training on real projects with Job Guarantee
Basic Network and Routing Concepts
Describing network fundamentals
Establishing Internet and WAN connectivity (IPv4 and IPv6)
Managing network device security
Operating a medium-sized LAN with multiple switches, supporting VLANs, trunking, and spanning tree
Troubleshooting IP connectivity (IPv4 and IPv6)
Routing Protocols Implementation
EIGRP Implementation
OSPF Implementation
Configure EIGRP in IPv4 and IPv6 environment
Configure OSPF in IPv4 and IPv6 environment
Implement an eBGP based solution, given a network design and a set of requirements
Determine network resources needed for implementing eBGP on a network
Create an eBGP implementation plan
Create an eBGP verification plan
Configure eBGP routing
Verify eBGP solution was implemented properly using show and debug commands
Document results of eBGP implementation and verification plan
Layer 2 Technologies
Configure and verify PPP
Authentication (PAP, CHAP)
PPPoE (client side only), Point-to-point, Multipoint
Explain Frame Relay Operations
Configure and verify switch administration
Configure and verify Layer 2 protocols
Configure and verify VLANs
Configure and verify trunking
Configure and verify EtherChannels
Configure and verify other LAN switching technologies
Describe chassis virtualization and aggregation technologies
Layer 3 Technologies
Identify, configure, and verify IPv4 addressing and subnetting
Address types (Unicast, broadcast, multicast, and VLSM)
ARP
DHCP relay and server
DHCP protocol operations
Identify IPv6 addressing and subnetting
Explain ROUTE maps
Configure and verify network types, area types, and router types
VPN Technologies
Configure and verify GRE
Describe DMVPN (single hub)
Describe Easy Virtual Networking (EVN)
Infrastructure Security and Infrastructure Services
Describe IOS AAA using local database
Describe device security using IOS AAA with TACACS+ and RADIUS
Configure and verify device access control
Configure and verify router security features
Configure and verify device management
Configure and verify SNMP
Configure and verify logging
Configure and verify Network Time Protocol (NTP)
Configure and verify IPv4 and IPv6 DHCP
Configure and verify IPv4 Network Address Translation (NAT)
Describe IPv6 NAT
Describe SLA architecture
Configure and verify IP SLA
Configure and verify tracking objects
Configure and verify Cisco NetFlow
Configure and verify switch security features
Configure and verify first-hop redundancy protocols