Wedding Photography Website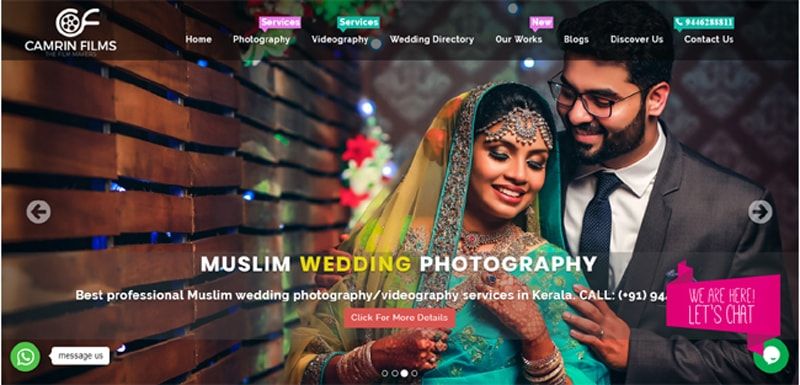 Nestsoft Technologies provide wedding photography website services in Kochi. Wedding planning is a great business these days and it is very important to have a company website to help your clients understand your services. Like wedding photography, Indian wedding websites have also turned from simple coverage to thematic documentary style wedding websites. Our Wedding websites are simple stories that tell the story of your wedding, shot in our imitatively fun and off-beat style. With the latest and greatest technology available, our wedding websites are made for your big day and perfectly complement your wedding photos. Along with the attractive design, your expert professionals offer all the features and services you need on your website. You can get web design services on your website by taking advantage of us.
Relevant wedding theme
Attractive logo design
Content quality assessment
SEO Friendly
Faster server
Easy navigation
Attractive design
User friendly
SEO Friendly Images
Flash design
100% Satisfaction
Hundereds of thousands of talented wedding photographers choose nestsoft to build and boost their online presence. We select most of the amazing designs so that you can pick the best practice and get full of inspiration. Building an SEO friendly and harmonious website was a necessity right from the start. Wedding website design is different than other web design projects. Your own professional, personal wedding website Show off your wedding details and profile Modern wedding website builds and comes with responsive design.