Study Abroad Software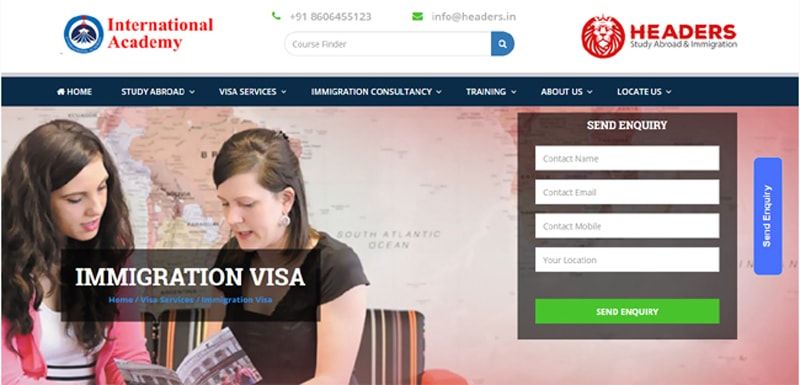 Nestsoft have given provision for selling companies in Kochi under this software system. This software system helps you to stay up all the knowledge in custom-made reports and assist you in analysis regarding the success /failure of the marketing campaign. This feature makes our product additional powerful and helps our consumer to form their own ways that. As at intervals the international word, Students don't seem to be aware of the education programs/learning centers / some specific course in one specific subject. Registration of recent candidates to register within the courses, a special section has given within the software system wherever on information related to the student like country/Course/Fees/Duration/Nationality and complete information".
Counselors who transfer info as per their section assigned will facilitate this code package merely and maintain their records like time/instructions/Notes and Statutory and Nonstatutory Compliance. A whole detail may be maintained below this code for the visa process of the scholars enrolling within the totally different course within the institute. Our code permits our customers to produce admission connected information mechanically by mail. A completely integrated system permits us concerning the departure info of various student and provides a concrete form to facilitate the leaning system within an enterprise.
Benifits of Overseas Education Software:
Quick & Easy Implementation
Anytime-Anywhere Access
Upgrades & Customizations
Overseas Education Software Services in Kochi
Nestsoft provide overseas consultant system in Kochi helps you to manage students and candidates right from beginning to selection to visa and document process. This application can assist you to trace data regarding the choice of universities, programs, and admission method. Nowadays, everybody needs to be updated and create them change with the skillet they need to possess, during this respect to facilitate education system for overseas students, Nestsoft has entered into the market to bring a revolution throughout this domain.
We offer to our clients:
Marketing Campaign
Front Desk
Students Enquiry
Back office Processing
Registration Mechanism
Counsellor Management
Admissions and Visa Processing
Departure Information
Report Generation System
Overseas Education Management System & Web / App Development in Kochi
Nestsoft may be a specialized end to end solution for Overseas Education & Immigration Consultants. Our solution for Overseas Education, Immigration & Placement corporations includes all the wants that assist you with the graceful operation of your end-to-end business activities and can facilitate with deciding.
Nestsoft developed software to the processes of every kind of companies whether you're a personal Agent or large company with multiple offices across multiple locations. The code meets the top to finish solution needs of Overseas Education Consultants, Immigration Consultants likewise as Placement Consultants.
The key modules in the software include:
Student Information Management
University / Courses
Application Tracking
Immigration Management
Volunteer / Internship Applications
Invoicing
Agents & Commission
Placement Management
Consulting fee / installment management
Overseas Education techniques in Kochi
Track your Students
Ready in Minutes
Ease your work, not create work
No one time big payment required
Students always in touch
Improved Student Satisfaction
Automate your processes and be more productive
No Installation - No Maintenance
Keep your Application Status always up to date