Hospital Management Software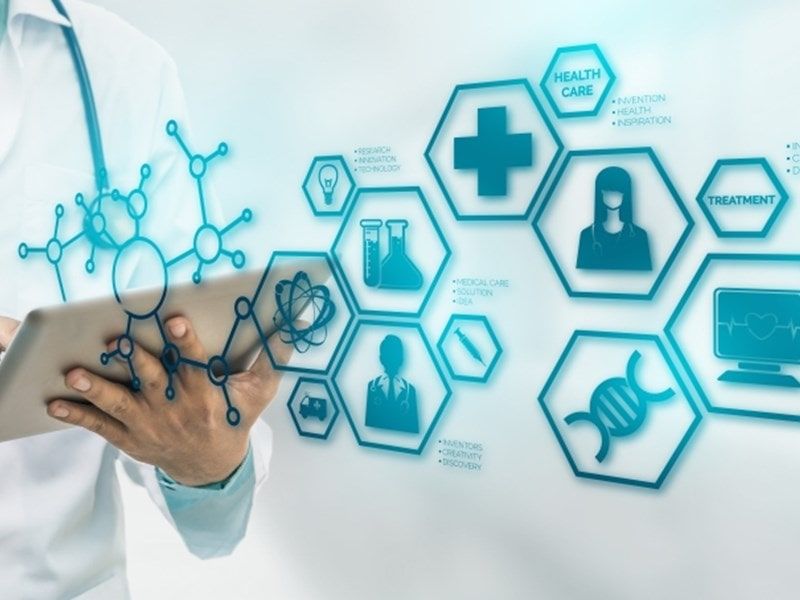 Nestsoft provides comprehensive hospital management software that caters to the necessities of hospitals, medicals centers, clinics, polyclinics, etc. Information technology can play an excellent role inside the supply of best patient care. Our efficient Hospital Management code or Hospital data System(HMIS) is an excellent package for integration a whole healthcare organization that enables Hospitals to manage complicated processes, guarantee regulatory compliance and promotes enterprise-wide collaboration and to achieves a paperless system. It's a whole solution designed for a large array of hospital environments, operating in varied disciplines and industries.
What Is Hospital Managemet Software ?
A hospital management system may be a digital system that manages all the functionalities of the hospital or any aid centers. This technique or package will facilitate making the whole functioning paperless. It offers many functionalities like clinical, back workplace and generic management of all the activities. It modifies you to induce integration of all resources of the hospital in an exceedingly single application.
Advantages:
Achieve Good Quality
Better Financial Management
Avoiding Errors & Tracking every detail
Improve hospital decisions
Increased Data Security
Cost Effective
Why Choose Our Healthcare Management System?
Our healthcare management system is intended to boost your business processes. Our advanced and reliable technology is cheap for your business. Our healthcare management system it could be a management system designed to help and manage the numerous aspects of a Clinic like practice management, ICU management, Hospital Facilities Management(health care facilities ), Hospital method Management, Housekeeping Management System,bed management, Operation theater management, Blood Bank management computer code, Hospital instrumentation, Front workplace in hospital management. It helps in observing and controlling the Clinic's daily transactions, also because of the Clinic's performance. It to boot helps to handle the extraordinary wants of the Clinic.
Our Hospital Information System Modules:
User Management and Security
Practice Management
ICU Management
Hospital Facilities Management(health care facilities)
Hospital process Management
Housekeeping Management System
Bed Management
Operation Theater Management
Blood Bank Management Software
Hospital equipment
Front office In Hospital Management